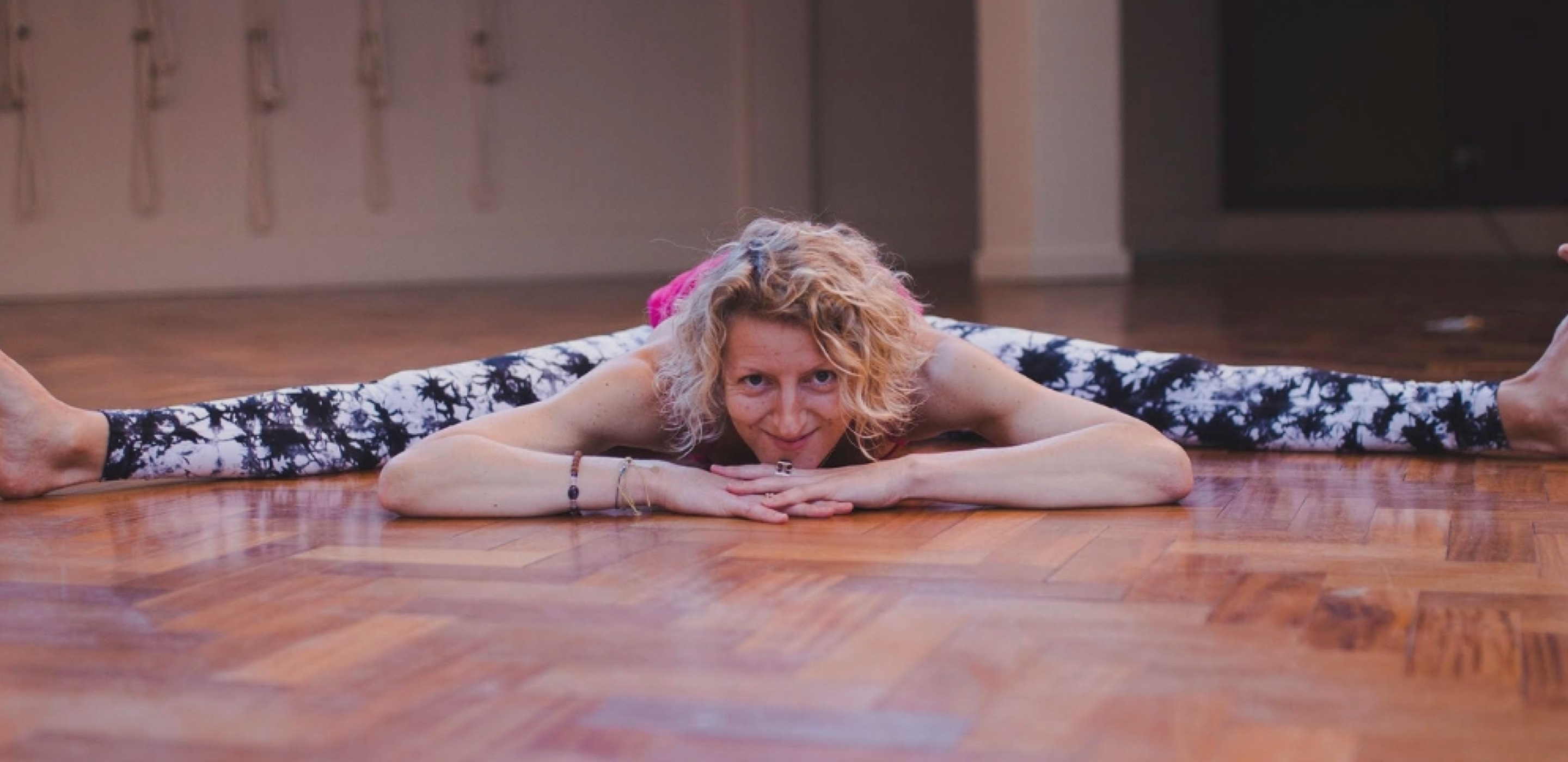 Rosalind Southward
Emily is one of our teachers who is offering LIVESTREAM online yoga classes – so head over to the studio  page to find out more
Ros is best known for her bright sparkly leggings, bubbling enthusiasm for Forrest Yoga, and her propensity to be upside down at every given opportunity!
With a wanderlust spirit, Ros spent 11 years living overseas teaching English in Spain, Thailand and Malaysia. She started practising yoga whilst living in Bangkok in early 2007. It was hot yoga that first drew her in. She discovered it provided a great way to handle the anxiety that accompanied her stressful job, alongside helping to heal her knee injury. Whilst visiting Bali, she met Cat Kabira and was introduced to Forrest Yoga.  Forrest Yoga's focus on breathing into injured areas of the body in order to heal them really made sense.
In 2011 Ros took her first 200 hour teacher training in Yoga and Energetics with Cat in Bali. Here she studied Vinyasa Flow and Yin Yoga, alongside completing Cranio Sacral Therapy Level One training. On her return to Kuala Lumpur she left her stressful management role to move back to teaching English part time and started teaching yoga classes at a local studio. In June 2012 she completed the Forrest Yoga Foundation teacher training with Ana Forrest.
Since then Ros has done the Advanced Forrest Yoga teacher training and has completed the Forrest Yoga mentorship programme under her mentor Forrest yoga guardian Sandra Heider. Ros is a fully certified Forrest Yoga teacher and has assisted Ana Forrest during her workshops and teacher trainings in the UK. She teaches in London and is a keen marathon runner and offers yoga for runners workshops.