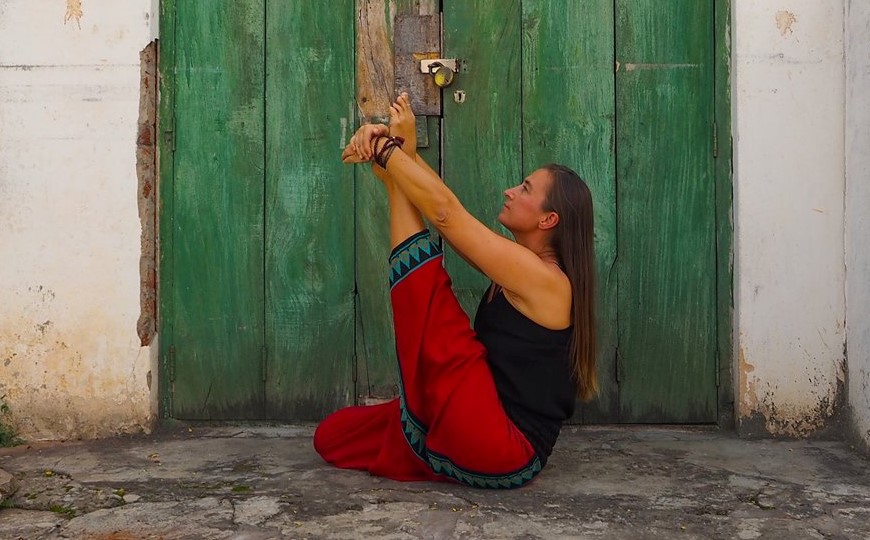 Claire Yates

Claire started her yoga journey way back in the 1990's at dance school, and after a career of more than 25 years as a dance teacher, decided to hang up her ballet shoes and retrain to become a yoga teacher. It was the best decision ever! 
Claire believes each class is a personal journey. She carefully crafts the class to the student, looking at ways to adapt asana (postures) to every individual in the room. She really would like to encourage people who don't think they are bendy enough or look a certain way to come and experience yoga in a welcoming accessible environment!
Aside from asana, the physical practice, Claire's classes will also have a strong emphasis on pranayama (breathing techniques) and dhyana (meditation). Her restorative classes bring a focus to pranayama and meditation that make them feel safe and accessible to everyone.
Claire believes the practice of yoga should lead you to find some quietness of the mind. To press pause on the constant chatter of the brain and external distractions and let yourself be present, at that moment, whether you are in child's pose, or headstand the intention is the same. Being present, allowing the breath to flow.
Claires personal practice is Ashtanga, and she has studied both at the Pattabhi Jois Ashtanga Yoga Institute (KPJAYI) in Mysore, and with Authorised Teachers of the lineage throughout Asia. After Mysore she went to work on a Yoga Retreat in Thailand, and another, a little closer to home in the Carpathian Mountains. Returning home, she came back to the UK in 2017 and has been teaching in the UK ever since.
When she is not on the mat you can find her walking in the countryside with her dog, or on a board either in the sea, lake or mountains!