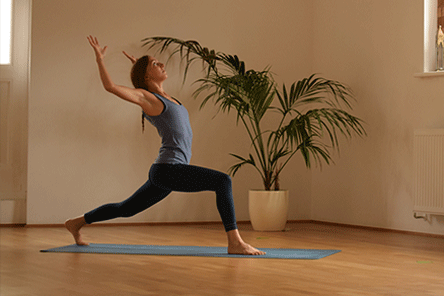 Marie Williams
Marie is a Yoga Teacher and Yoga Therapist. Her classes are about connecting with your body and mind through explorative movement and flows, moments of still restoration and reflection and weaving breath work and mindfulness throughout. They are a time to return home to yourself. Marie creates an environment that balances our busy, demanding lives with the opportunity to learn how to tend to our nervous system and support the release of physical and mental tension through the yogic powers of self-regulation.
Marie specialises in the movement disciplines of Vinyasa & Yin yoga. Her love for the fluid and free form of mindful Vinyasa stems from her background in Contemporary Theater and her passion to explore movement and its effects on the brain and our physical and mental health. Her approach is dynamic and creative with the intention to connect to your body through movement. She enjoys exploring new ways to move with creative sequences to form new neural pathways while having fun!
Her love for Yin stems from learning herself (as someone who naturally moves at 100mph) the need to slow down and regulate her nervous system. Marie is passionate about the focus of the nervous system in her approach, creating an environment for people to regulate, reset, restore and release accumulated stress and tension from their systems.
Marie feels called to support people's physical and mental health and help them create a therapeutic relationship with body, breath, and mind. Marie promotes the potential of yoga in managing health and well being through the application of the principles and practices of yoga. She strongly believes yoga is a tool to heal and manage our lives, troubles and traumas.