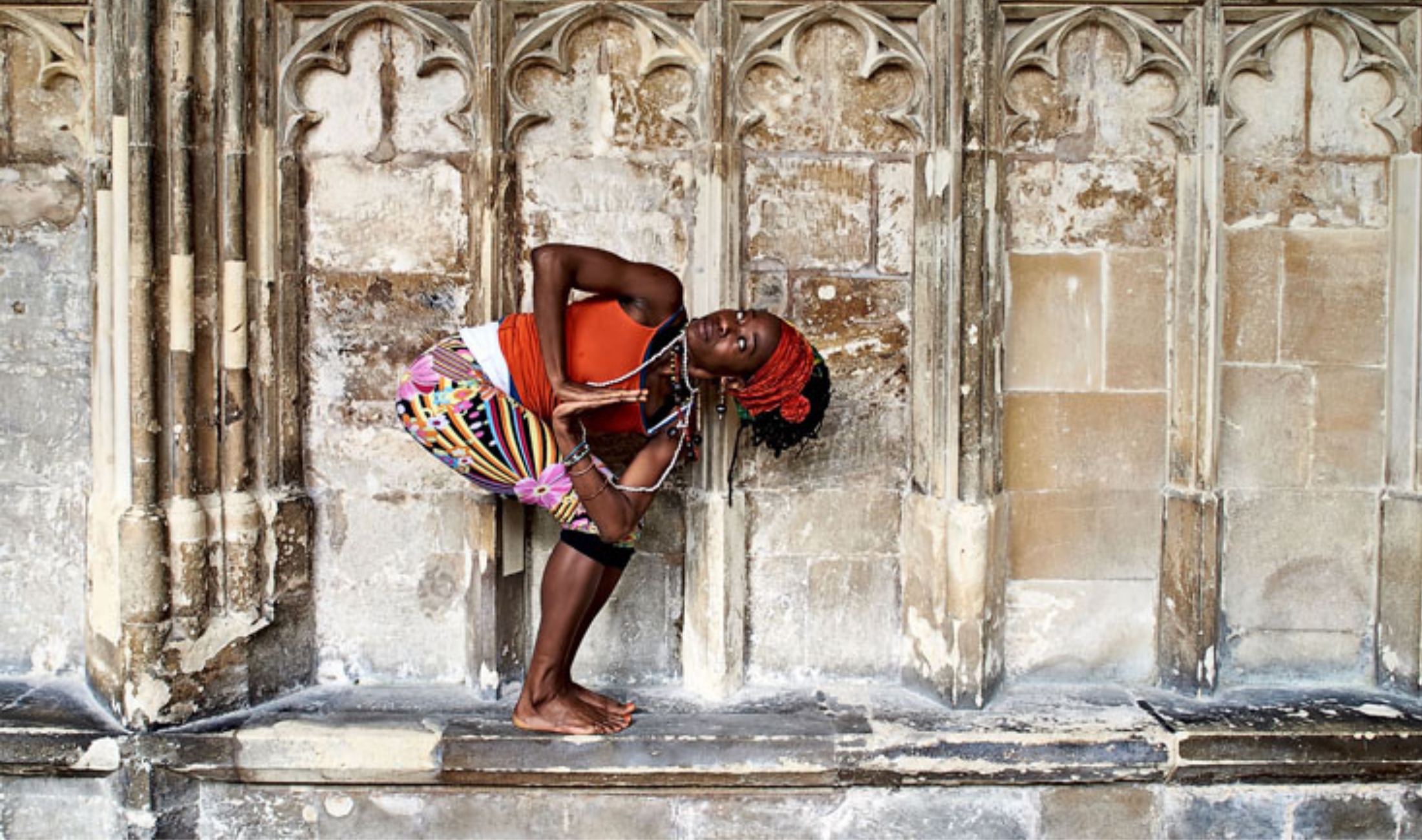 Annet Richards-Binns
Annet is an inspired Jamaican woman with a truly joyous nature, vitalizing energy and a gift in guiding and inspiring people to appreciate the magic of their existence, and feel good about themselves. She is innovative and genuine across many talents, including her work as a diversity change agent, creative workshop facilitator, global play trainer, dance tutor, artist, play-leader and wellness advocate.
Annet teaches Vinyasa Yoga and Hatha Yoga and is known for her compassionate, playful and creative teaching style.
She is dedicated to helping people flourish in their Well-Being, and feel truly connected to their inner selves, others and the Earth through Yoga.
Dedicated to the refinement of her teachings (and herself) Annet continues to study Yoga with passion & enthusiasm. She is currently completing RasaYoga Teacher Training. RasaYoga is a soulful fusion of asana, mantra, mudra, myth, pranayama, meditation, functional anatomy, Tantric yoga philosophy, shadow work, sacred activism, and soul alchemy. She says:
"I want people to know and see and feel inside their bodies, hearts and minds, the magic and wisdom of Yoga… the magic and wisdom of an awakened human life. As we bring our presence to our sense of interconnection and interdependence with all things, my hope is that our practices serve and activate us not just as individuals but ultimately so that we can be of service to our loved ones, all those in our lives, our communities, the wider world collective and the Earth"
Discover our Calendar and Join Annet on a retreat soon!