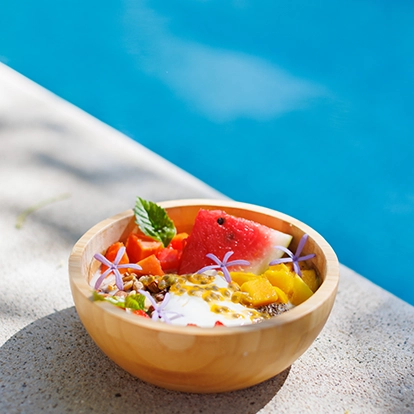 Hayley has worked with food for over 35 years, specialising as a retreat chef since 2006. During this time Hayley has cooked for hundreds of retreats worldwide, in addition to creating and leading Retreat Chef Training courses, mentoring retreat chefs and venues.
Hayley is also a practitioner and teacher of Yoga, Qi Gong and Meditation and she skillfully interweaves the essence of these practices with her work in the kitchen. Her food is a celebration of the land, seasonality, and provenance. It is inspired by tradition and travel, and focuses on nutritional and energetic balance. She fuses this passion and her studies in Food Energetics together with western nutritional principles, to create meals that are deeply nourishing and bursting with vitality.
Hayley also leads online courses, workshops, events and teaches food energetics to acupuncture students.