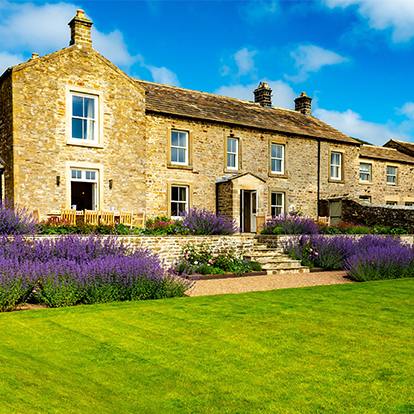 Yorkshire 21st – 24th June 2024
Yorkshire Summer Solstice Hiking Yoga Retreat
Join us for our 3-night June Summer Solstice weekend hiking yoga retreat in the beautiful Yorkshire Dales. Enjoy hiking, yoga, sauna, hot tub, star gazing, stunning landscapes, and feel revived.
21st June 2024

Yorkshire
New for 2024! A beautiful retreat venue in the stunning landscape of Swaledale in the Yorkshire Dales for our 3-night June summer solstice hiking yoga retreat. Stay in a beautifully finished country farmhouse with a separate yoga barn or when warm enjoy the yoga platform with panoramic views. After yoga, enjoy hikes right from the front door up onto the moors or explore the local historical market town of Richmond. Enjoy the longest days of the year this weekend with the summer solstice kicking off the retreat on Friday.
This is your retreat to do as you feel you need. You are immersed in nature at this location with expansive views, and you can feel a connection to nature just by being still and present whilst staying here. Enjoy hikes each day from the house and on your return enjoy a hot tub with amazing views, a sauna or a massage, or all 3!  If you are brave there is a river for cold water dips at the bottom of the garden.
The venue is modern yet traditional, the owners have imprinted their style with comfy beds, quirky artwork, good quality linen and towels, cushions and throws, it is a home from home and you will feel relaxed as soon as you enter the building. This venue is also special because the family that owns it are regenerative farmers and care deeply for the environment and so they have green practices to help sustain nature in the surrounding area.
A mix of single occupancy and twin with en-suite bathrooms expect to feel relaxed and rejuvenated and energised on this retreat.
Your days in Yorkshire are relaxed but full. Included in the price are two guided hikes with qualified mountain guides with the hikes directly from the house, delicious plant-based meals, a hot tub and sauna, and yoga to nourish both body and soul.
Itinerary
On our June summer solstice weekend yoga hiking retreat in Yorkshire, feel free to arrive from 4 pm on the first day to allow time to settle in before the first yoga class at 6 pm. Dinner will be served at 8.00 pm.
The retreat will end at 10 am on the final day after a shorter yoga class and brunch.
A Typical Day
7.30am
Pre yoga teas and snacks
8am - 9.30am
Morning yoga class to energise on the platform if sunny with stunning views
9.40am
Brunch of vegan and veggie delights
10.30am - 4pm
First day: Guided hike in the Yorkshire Dales with qualified hiking guides with packed lunch
10.30am - 4pm
Second Day: Guided hike in the Yorkshire Dales with qualified hiking guides with packed lunch
5pm - 7pm
Restorative evening yoga class to unwind and revive
7.15pm
2 course vegetarian/ vegan evening meal
10pm
Bedtime!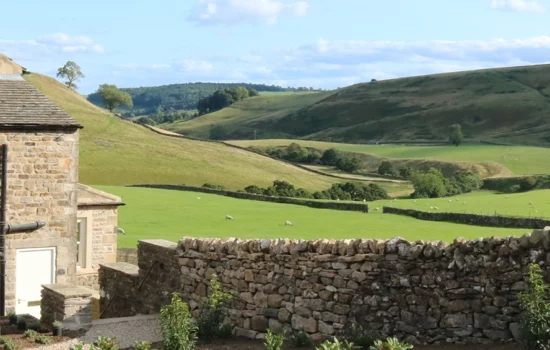 Beautiful Yorkshire
New for 2024 our new destination – Yorkshire. After the popularity of our destinations in the mountains of the UK we have spread our wings to this stunning location.
Read more
Situated a short drive from the pretty old market town of Richmond, the location is to the north of the Yorkshire Dales National Park, so you can enjoy hikes heading into this area of outstanding natural beauty. Known for its glacial landscapes explore huge U-shaped valleys and experience an expansiveness you don't get in other parts of the country.
Swaledale, which is part of the Yorkshire Dales National Park that you will explore, along with Arkengarthdale, is one of the most northerly of the dales and it has perhaps the wildest, most unspoilt scenery in the National Park. Many of the villages and tiny hamlets – such as Gunnerside (from 'Gunnar's saetr') – still carry the names given to them by Viking farmers who settled here over a thousand years ago.
Still famous for its breed of hardy sheep (the Swaledale ram is the logo of the Yorkshire Dales National Park) as well as locally-made cheeses, a visit is also an opportunity to see the local farming, craftspeople and business community keeping this very much a working dale.
The bustling village of Reeth, with its art and craft shops, pubs and cafés, is a focal point. There are also lovely villages further up the dale such as Muker, Gunnerside and Keld. All offer easy access to unspoilt landscapes, and provide walkers and cyclists with the perfect holiday escape.
Our Yoga Teachers
Over the 17 years that AY has been organising our bespoke retreats, we have always made sure that we work with exceptional yoga teachers who are dedicated to their practice and live and breathe yoga, so you can feel safe in the knowledge that you will be inspired, relaxed and tensions dissolved by the end of your retreat with us.
About the yoga
On our Yorkshire yoga retreat, the classes are suitable for all abilities from beginners to intermediate. Everyone is welcome! Our inspiring and experienced teachers are well-practised at adapting the class to everyone's level.
The yoga teacher will create a more dynamic class in the morning to get you ready for the day's hike and the evening class will enable deep relaxation with more restorative styles, meditation and Yoga Nidra.
Yoga will be in the yoga barn and if warm enough it can be outside on the grassy yoga deck overlooking stunning views of the whole valley.
Highlights
Stunning modern venue with lots of space

Immerse yourself in nature in the Yorkshire Dales

Beautiful views across the Yorkshire valley

Wake up with a river wild dip

Two days of guided hikes with experienced guides

Mostly bedrooms with beautiful views

Outdoor fire pit, sauna and hot tub to indulge in
About the food
All of our retreat chefs are highly experienced and passionate about their craft. We have always been a vegan/vegetarian company! Expect delicious and creative brunch, lunch, and 2-course evening meal. Each meal will be balanced to keep you energised all day.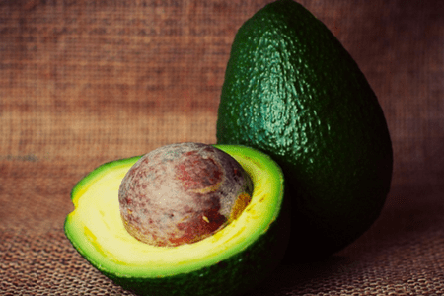 Our Yoga Chefs
Suitability
This June Yorkshire yoga retreat is suitable for anyone who'd like a relaxing staycation in the UK to refresh. Yoga to relax, healthy food and much-needed time out. Beginners are always welcome The hikes are suitable for all levels with the times varying depending on the route taken.
All ages
Beginners
Intermediate
Men & Women
A true escape and tranquil surroundings in which to rejuvenate and heal. Wonderful people, perfect venue, Nafia's energy and enthusiasm is contagious. Thank you so much for a life-changing weekend. I go home with renewed energy and look forward to the future with an open heart.
Holly – Peak District
we've never done a retreat before and my husband & I hit the jackpot with the venue, location, yoga tuition, catering, and guided hiking, the weather was in our favour too. Would love to book again.
Leith McRoberts – Peak District
I really needed this retreat after my abroad retreat was postponed twice. The Peak District long weekend however was as good as any retreat abroad, in beautiful surroundings and with like-minded people. It was nice to have a laugh again and make new friends.
Jenny Bastock – Peak District
Beautiful, clean rooms, delicious breakfast
Anna Maria – UK Retreats