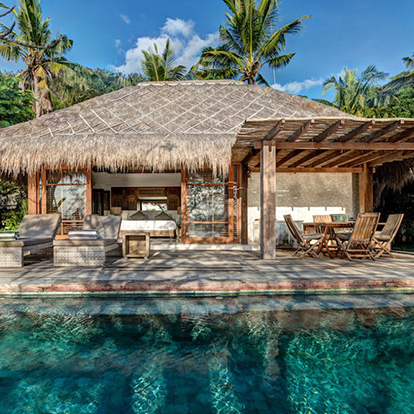 Culture and Islands Yoga Holiday Bali 2024
Culture and Islands Yoga Holiday Bali
A multi-destination yoga holiday in Bali, start in Ubud for 4 nights to explore the wellness capital, temples, markets and culture then go by private boat to our luxury villa for 6 nights relaxation.
16th October 2024

Bali
Your yoga holiday Bali will be a magical 10-Night / 11-day experience split between mainland Bali & three other magical islands, creating an amazing retreat you won't ever forget!
Bali is a place that instantly triggers visions of green and lush tropics, rice terraces, and temples. We have that and so much more instore. It is as environmentally diverse and fascinating as it is culturally. The sound of prayers fills the air with the scent of incense that lay in each doorway. It is a treat for all your senses.
Our adventure begins with four nights in a tucked-away oasis in the bustling, cultural haven of Ubud.  A tuk-tuk ride away from Ubud with its amazing boutique shops, temples, and world-renowned cafes, our venue feels a world away. Submerged into tropical gardens and ancient stone walls you can relax and restore after your journey.
From there we make our way by boat to the paradise island of Nusa Lembongan. Your new home is something out of travel fantasies. We will be collected from the islands beach port to jump aboard another boat – this time your own private boat for the remainder of your stay – to our stunning villa on the water's edge. Boasting two infinity pools overlooking the ocean, plush seating areas, and our own ocean level platform and beach access you will feel like you have landed in heaven. Your view is across the fishing, over to Bali, and the towering Mt. Agung Volcano for the most vibrant sunsets.
Yoga will be held in the garden Palapa with views out to sea and the sound of the waves. This will be the most blissful meditation. Our morning classes will start early before the heat of the day and our evening sessions will finish just in time to watch the sunset from your yoga mat.
Check out our blog on some of the top places we love to eat in Ubud! You never know, you might be visiting them yourself! Find out more about Bali from Lonely Planet 
Itinerary
We have chosen to take this adventure to two locations. The first on mainland Bali and the second is the neighboring island of Nusa Lembongan.
In Ubud, we will be making new friends with the monkeys at the Monkey Forest, receive blessings at the Tirta Empul Temple and embrace the artistic vibes! Our yoga classes will be with a soundtrack to the sounds of the jungle looking out into the trees.
Once we arrive in Nusa Lembongan, the days we will be spent kayaking through biodiversity-rich mangroves, snorkelling, surfing, relaxing around the pool, or enjoying a massage at the villa. We will also adventure over the infamous yellow bridge to the neighbouring island Nusa Cenigan.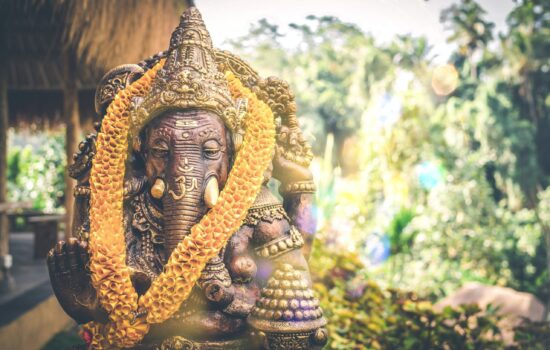 Beautiful Bali
Bali, a tropical island in the Pacific Ocean is calling! Within the midst of the many islands of Indonesia, Bali is alive with culture, history, and rituals it is a feast for the senses and the soul. From perfectly formed rice terraces to paradise islands, this is a destination that will leave you with stories to tell.
Read more
Visit the cultural hub of Ubud, filled with temples, ancient trees and a diverse artistic community. Your taste buds will be more than satisfied with some of the world's most incredible cafes and foods to enjoy.
The neighbouring island of Nusa Lembongan is only a short boat ride away but feels like another world! Surrounded by crystal clear waters, white-sand beaches and palm-lined trails it is paradise, found! Explore mangrove forests, get lost along the sandy lanes and find your way over the infamous yellow bridge to neighbouring Nusa Ceningan. There is so much to do!
Whether on mainland Bali or the islands, you will spend your days embracing the blissful nature around you and the stunning sights above and below the waves. Be enchanted by the smiles of the Balinese people and the incredible culture of this spiritual yoga holiday in Bali.
Our Yoga Teachers
Over the 17 years that AY has been organising our bespoke retreats, we have always made sure that we work with exceptional yoga teachers who are dedicated to their practice and live and breathe yoga, so you can feel safe in the knowledge that you will be inspired, relaxed and tensions dissolved by the end of your retreat with us.
About the yoga
Morning Yoga on our Bali adventure: In our Ubud location enjoy yoga in two different yoga spaces.
Once on Nusa Lembongan, our private villa boasts an ocean-view Palapa that will take your breath away.
The practice will begin as a gentle awakening, building up to more dynamic poses – slowly building so that over the 9 days of yoga asana you find your body opening up to new depths in poses you'd never imagined; that you can settle in meditation quicker than before, that silence is something to be cherished. Feel energised and refreshed and ready for your day of adventure.
Evening yoga on our Bali adventure:  After a day exploring it is time to settle into a more restorative practice. Yin yoga will ease out the activities of the day blissful restorative postures to follow as we watch the most magnificent sunset out to sea. Once the deep rest has been satisfied with yoga Nidra and restorative poses we head down for dinner. Some evening classes will be taken down to our private beachside platform or even onto the sand.
Highlights
To stay in a yoga resort in the cultural hub of Ubud.

Incredible food with a world class cafe culture in Ubud.

A trip to the Sacred Monkey Forest at Tirta Empul.

Jaw dropping ocean side villa in Nusa Lembongan with in house private chef and two infinity pools.

Swim with Manta Rays

Time to relax, unwind and take it all in
About the food
Your yoga holiday Bali has lots of different eating opportunities.
In Ubud, we will enjoy breakfast within the resort after yoga. In the evenings, enjoy two evening meals at the venue and we will be making the most of the world-class cafe culture of the city and enjoying some of the delights it has on offer.
In Nusa Lembongan, our local, in-house chef will be creating delicious breakfasts and dinners to suit every taste, leaving us to explore the local Warungs and amazing cafes on the island.
The food in Bali is fantastic. Expect to come home with a newfound love of Indonesian food!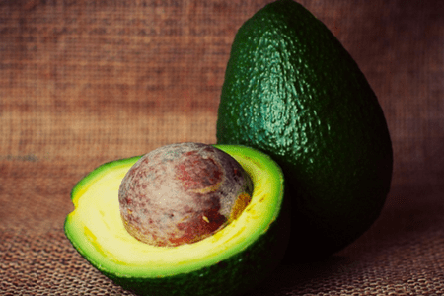 Our Yoga Chefs
Suitability
Your yoga holiday Bali is suitable for anyone who likes to explore and have an adventure! Based at two unique locations we will journey over the land and sea to get a taste for everything on offer. Yoga is suitable for all levels.
Advanced
All ages
Beginners
Intermediate
Men & Women
This holiday exceeded my expectations. Quality of the food, inspiring yoga, challenging hiking and chilled days by the beach. Can't recommend enough
Sheri Parker – Montenegro
Great place for a group of people who like winter sports
Joseph – Ski Yoga Holiday
I am a complete novice who has no experience in yoga. Amy gave me an introductory session and I have nothing but thanks for a wonderful introduction into a new world of possibilities
Charles Cotton – Montenegro
Beautiful, clean rooms, delicious breakfast
Anna Maria – UK Retreats